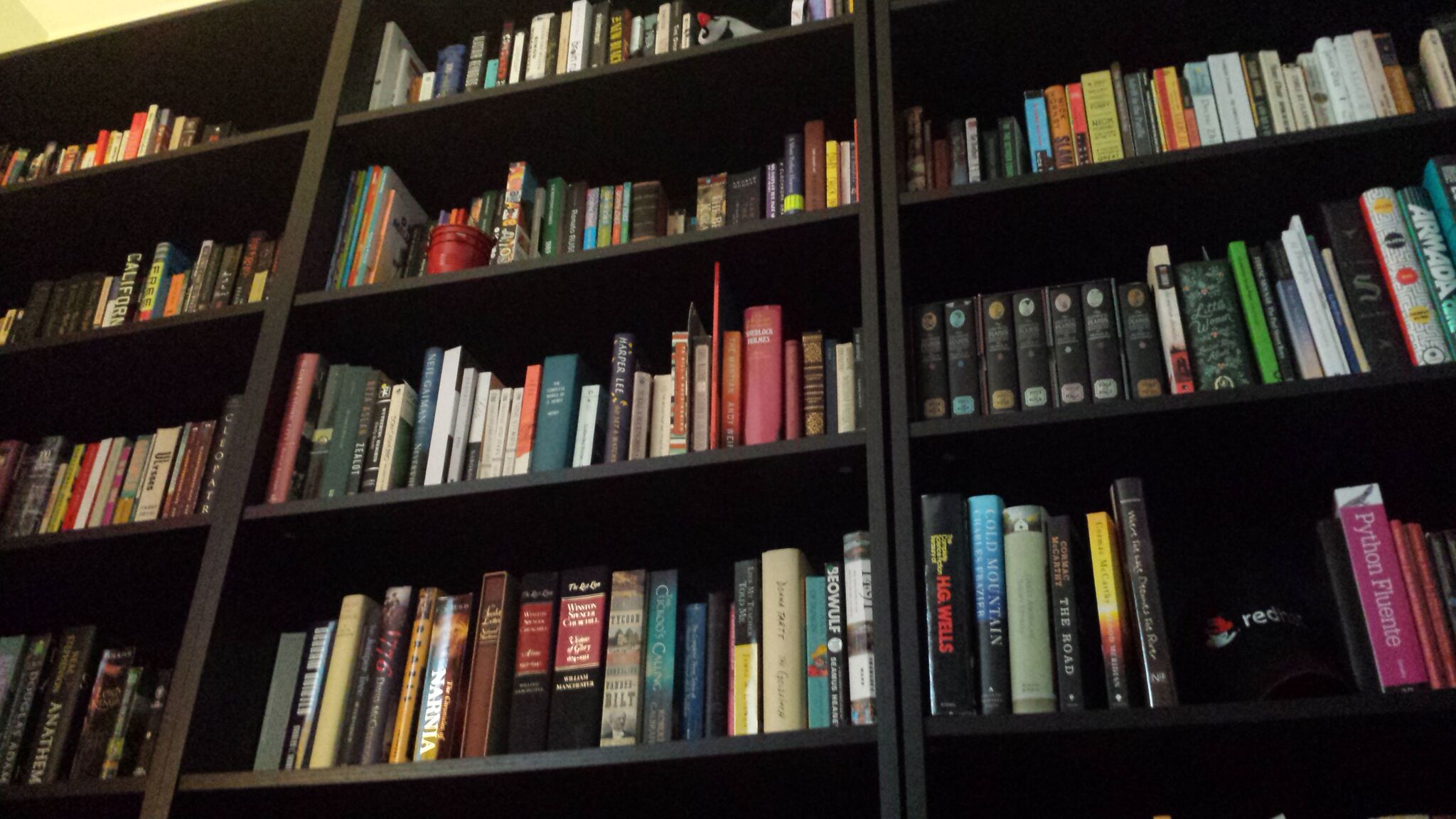 Another year has gone by and I guess it is time to review the things I set out to do and grade myself on how well (or poorly) I fared. Here are some of my goals for 2015:
Read 70 Books
Grade: PASS
Even though I had a very, very busy year at work, with many releases of Red Hat Satellite 5 and Red Hat Satellite 6 shipped to our customers, I managed to surpass my goal of reading 70 books, finishing the year with a whopping 79 books read! You can see the books I read here: Year in Books
This year I also spent a good chunk of my time looking at old, used books, and my personal book collection increased considerably. At one point I had so many piles of books lying around the house that I had to buy 4 new book cases to store them. At first I wanted to have them custom made, but the estimates I got from 3-4 different people were way out of my budget. In the end I went with 4 Billy Bookcases from Ikea, which cost me about 10 times less!
If you want to see what I'm reading or want to recommend a book which you think I might enjoy reading, please feel free to add me on GoodReads.